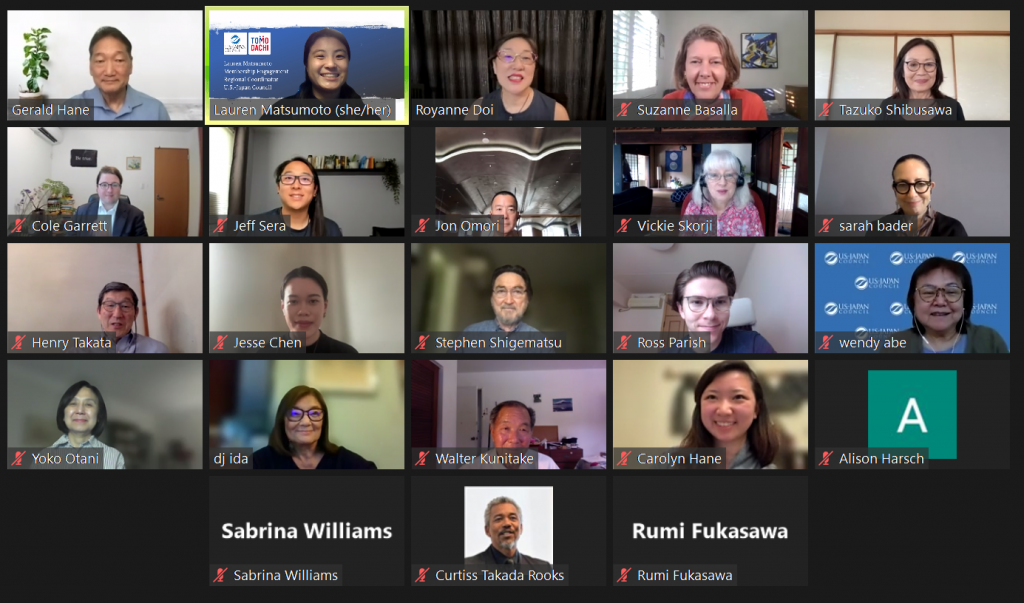 To conclude Mental Health Awareness Month in the United States, the Mental Wellness Affinity Group (MWAG) hosted a discussion with Legacy Council Member Royanne Doi (TELL) on May 31 (U.S.) and June 1 (Japan). Ms. Doi provided an overview of TELL and the evolution of their services including how they adjusted during the pandemic.
The three pillars of support that TELL provides Japan's international community are: Lifeline (8,326 Lifeline connections in 2022, which is more than 250,000 since 1973), counseling (12,661 psychotherapy sessions in 2022) and outreach (6,000+ event participants and 73,600 connected to resources on TELL's website in 2022). Ms. Doi stated that given the support provided by the Lifeline over the years, they have expanded the hours of service and now provide both calling and texting services to be more accessible to different demographics' communication styles.
The discussion concluded with a Q&A session with Ms. Doi and her TELL colleagues. USJC members and guests were interested in learning more about the mental health statistics provided and TELL members' perspectives on the demographic of individuals utilizing TELL's services.
If you are interested in getting involved in the Mental Wellness Affinity Group or have any additional ideas for 2023 activities, please email the group via [email protected].