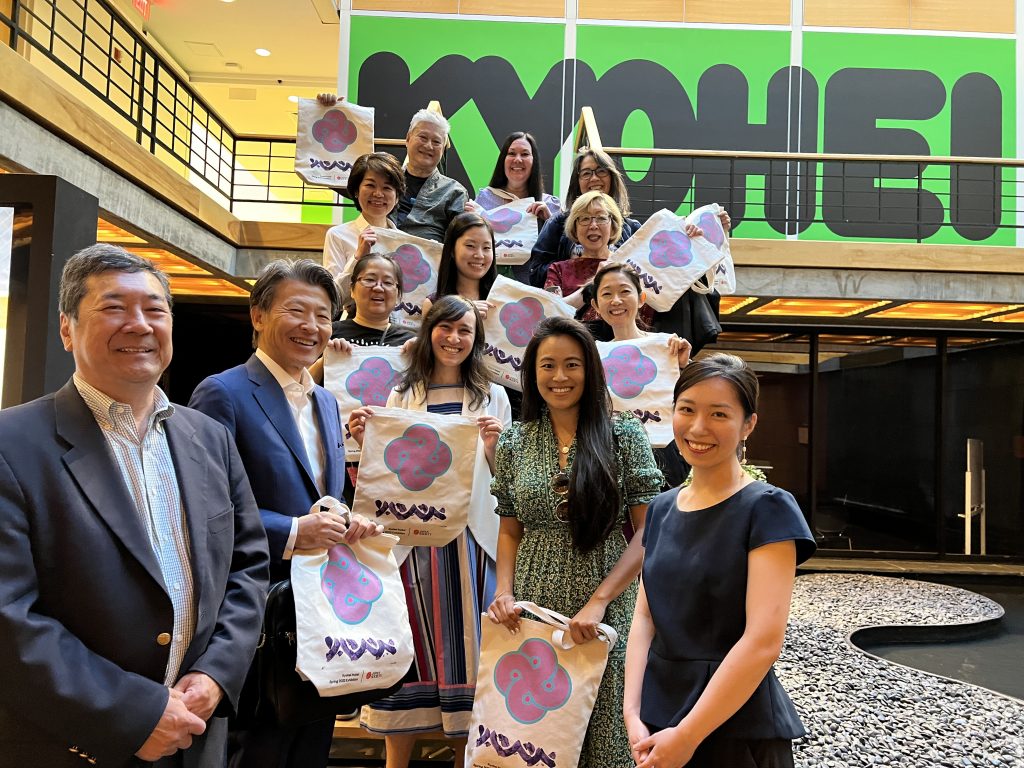 On June 1, members of USJC's New York region gathered for an evening filled with art, food and music. The event kicked off at the Japan Society, where the members were treated to a private guided tour of the Kyohei Inukai Exhibition (1913-1985) by Ayaka Iida, the Gallery's Assistant Curator. Despite being relatively unknown, Inukai, a Japanese American artist, has left behind an impressive body of work. His artwork combines with a collection of sumi-e paintings, harmoniously fusing his distinct curvilinear forms and nuanced color palettes with the essence of traditional Japanese art.
After the tour, the members proceeded to Lucky Cat for a delightful no-host dinner, featuring an izakaya-style menu. The night concluded with a lively karaoke session at Karaoke DUET48 filled with a selection of Japanese and American throwback songs from the 80s, Okinawan music, enka and Studio Ghibli songs.
The USJC New York region would like to thank USJC Sponsor Representative Miki Bruskotter (ORIX Corporation USA) for making the arrangements at all of the venues.