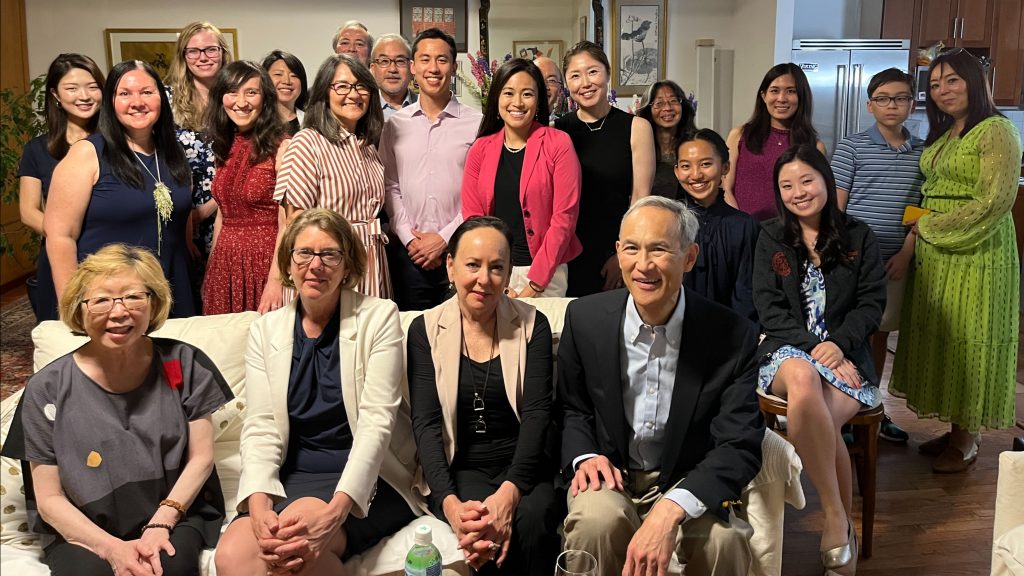 USJC's New York region held a special event on June 15 featuring USJC President & CEO Suzanne Basalla. The evening was filled with valuable insights into the organization's recent accomplishments, various opportunities for members to engage and benefit from the Council and exciting updates about the highly anticipated Annual Conference in November.
The cozy gathering, catered by BentOn, was a wonderful way to welcome both long-standing members and those who joined during or after the COVID-19 pandemic, including a few TOMODACHI alumni.
During the event, Council Leader Marc Iyeki (Green Impact Exchange) announced an exclusive chance to purchase luxury suite tickets for Japanese Heritage Night at the New York Mets on August 25, made available through the U.S.-Japan Council. Attendees will have the incredible opportunity to witness the talented Ohtani Shohei from the Los Angeles Angels and Kodai Senga from the New York Mets in action while enjoying a night dedicated to celebrating Japanese heritage.
The New York region extends its heartfelt appreciation to USJC Council Leader Julie Azuma (Different Roads to Learning, Inc., JALD '13) for graciously hosting the event in her exquisite apartment.