Mr. James Higa
Managing Partner
Offline Ventures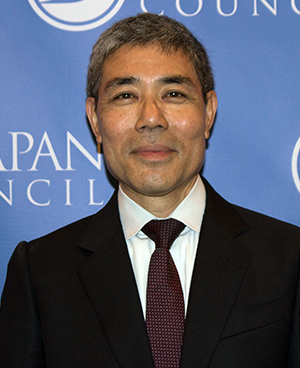 James Higa grew up in Okinawa, was educated in Palo Alto, and has a long and storied career in Silicon Valley. He reported directly to Steve Jobs at Apple, working to change the face of technology and consumer industries. He was a member of the original Macintosh team, and his work negotiating and launching iTunes changed music forever. He is embedded in the fabric of Silicon Valley as Managing Partner of Offline Ventures, and as mentor, coach, advisor, and board member to startups and Fortune 500 companies alike.
He is also the Executive Director of Philanthropic Ventures Foundation, a nonprofit community foundation in Oakland known for its bold new approaches to philanthropy and impact in the world.
His deep connections to Japan include on-the-ground volunteer relief work during the 1995 Kobe earthquake and the 2011 Tohoku disasters, leadership in the U.S.-Japan Council and Silicon Valley Japan Platform, and the openings of Apple Japan and NeXT Japan.
James received his AB '81 in Political Science from Stanford University. He serves on the Stanford University Libraries and Academic Information Resources Advisory Council, and the Board of Governors of the Okinawa Institute for Science and Technology. He has served on the GRAMMY Foundation MusiCares Board, the Haas Center for Public Service National Advisory Board, the Stanford Alumni Association Board, and was an extended faculty member of the Stanford d.school.