The Emerging Leaders Program was an unforgettable experience. Not only did it give me a chance to meet leaders in the field of U.S.-Japan relations, it reaffirmed in me the importance of the U.S.-Japan relationship and my commitment to it. Most precious to me, however, were the friendships I built. Although it's already been three months, I still find myself reflecting on the ELP, the Annual Conference, and my new USJC and ELP friends almost daily.
I work at the Stanford Program on International and Cross-Cultural Education (SPICE). Our work includes educating American and Japanese youth and fostering the next generation of U.S.-Japan leaders. Fortunately, friends throughout the ELP/USJC network are now helping me amplify this work.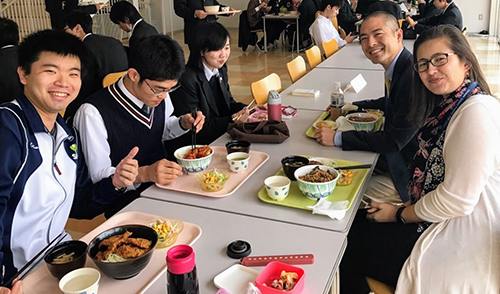 Aside from the two national programs SPICE runs on U.S.-Japan relations, we also work directly with individual prefectures and schools in Japan to promote cross-cultural learning. I had the pleasure of visiting two such schools last November with Naomi Funahashi (ELP '11), and representatives from both schools paid us a return visit at Stanford in January! I was even able to enrich their Silicon Valley experience a bit by arranging a private tour of Facebook headquarters, thanks to my new ELP sister, Mana Nakagawa (ELP '14).

The synergies continue. SPICE is now developing an educational resource to accompany the forthcoming documentary, An American Story: Norman Mineta and His Legacy. The film is produced by Council Leaders Dianne Fukami and Debra Nakatomi and, of course, explores the life and legacy of Secretary Norman Mineta, Vice Chair of USJC's Board of Councilors. For a lesson that focuses on leadership, I am consulting with Council Leader Britt Yamamoto, who led my ELP cohort's leadership training in November. And so on. The synergies have been wonderful, and I'm truly thankful for the warmth that people throughout the USJC network have shown me. I look forward to paying their goodwill forward.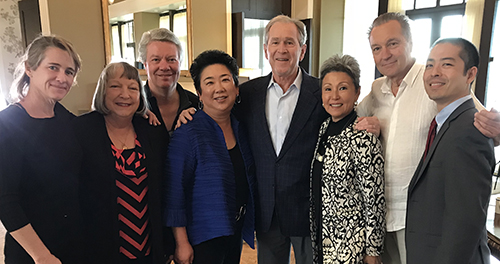 I am so grateful I was given the opportunity to participate in the ELP, and I feel a personal debt of gratitude to all those who've built it into what it is today. Thank you to our generous sponsors for their support, to USJC's leadership for their strong vision, and to Kaz Maniwa and Allison Murata for their passion, enthusiasm and care in leading the program. Thanks to the ELP, I feel more connected and committed than ever to the U.S.-Japan relationship, and more resourced than ever to make a real contribution.