Asian American State Legislators Meet Top Leaders in Japan
Six state-elected officials from diverse Asian American backgrounds and regions recently traveled to Japan as part of the 2017 Asian American Leadership Delegation (AALD) program. From September 29 to October 7, the Delegation traveled to Tokyo, Kyoto and Osaka. They exchanged ideas with Japanese political and government leaders, business executives, nonprofit leaders and academics, creating networks that can mutually benefit the U.S.-Japan relationship.

AALD is in its fourth year, and the 2017 Delegation included the following six Delegates. For four of them, this was their first trip to Japan.






Assemblymember Rob Bonta, California State Assembly
State Representative Aaron Shiroma Ling Johanson, Hawaii State Legislature
Delegate Clarence K. Lam, Maryland General Assembly
Representative Rady Mom, Massachusetts State Legislature
State Senator Brian E. Shiozawa, Utah State Senate
State Representative Monica Jurado Stonier, Washington State Legislature
Government leaders the legislators met included Mr. Daisaku Kadokawa, Mayor of Kyoto, and members of the Kyoto City Assembly, who shared Kyoto's efforts in tourism and beautification; the President and Vice President of the Osaka City Council, who discussed the city's hopes for hosting the World Expo in 2025; and members of the Tokyo Metropolitan Assembly, who discussed the planned construction and renovation of sporting facilities. They also met with Mr. Joseph Young, Deputy Chief of Mission at the U.S. Embassy in Tokyo; members of the National Diet; and officials at the Ministry of Foreign Affairs, with whom they discussed the U.S.-Japan security alliance and current threats in the Pacific region.
Business and nonprofit leaders included representatives of Keidanren (Japan Business Federation), with whom they discussed trade agreements and the importance of developing personal relationships; and Keizai Doyukai (Japan Association of Corporate Executives), who shared ongoing collaborations with state governments on labor force issues, such as a program in Indiana where Japanese companies trained manufacturing employees. They also met with Kansai Keizai Doyukai; the American Chamber of Commerce in Japan; Mr. Yohei Sasakawa, Honorary Chairman of Sasakawa Peace Foundation and Chairman of Nippon Foundation; executives of Daikin, Hitachi, IBM and Omron; and journalists at NHK.
The delegates also spoke at a panel discussion in Tokyo titled "Diversity in Leadership: The Journey of Asian American State Legislators." This was co-hosted by USJC and the Sasakawa Peace Foundation. The delegates shared their varied personal and professional journeys as Asian Americans, including their careers before becoming politicians. They also spoke about the importance of diversity in politics, especially as it relates to current events. Renowned journalist Aiko Doden, NHK Senior Commentator / NHK World Special Affairs Commentator, moderated the discussion.
A number of Japan-based USJC members met the delegates during their trip, including USJC Board Members Naoyuki Agawa, Royanne Doi, Ambassador Ichiro Fujisaki​ and Stan Koyanagi.
AALD is funded by the Sasakawa Peace Foundation and implemented by USJC, in collaboration with the National Asian Pacific American Caucus of State Legislators (NAPACSL). For more information on the program and full biographies of the delegates, click here.
Click here to see more photos.
TOMODACHI ELP News
The bios of the 2017 Emerging Leaders are now available here.

The following article is part of a year-long series by participants of the 2016 TOMODACHI Emerging Leaders Program (ELP).Reflection from Kenji Negi (ELP '16)
Time really does fly. A year ago today, I was in my hometown of Chicago anxiously waiting to participate in the 2016 TOMODACHI Emerging Leaders Program as part of the USJC Annual Conference in Silicon Valley. I still remember my experiences there as if it were yesterday.
In particular, I recall being equally excited and intimidated after the introductory conference call with my future ELP classmates. Comparing my classmates' achievements and career successes with my relatively short professional experience, I was genuinely concerned that I wasn't fit for this class.

Despite my reservations, the short but impactful four days I spent in Silicon Valley with my ELP class, ELP alumni, supporters of the program and the greater USJC community, provided me with inspiration and motivation that last to this day. Regardless of profession or background, every person from my ELP class and the alumni group was genuinely committed to strengthening U.S.-Japan relations in their own unique ways. Their commitment to bettering themselves as individuals – in their own fields, as part of the USJC community, and as members of a global community – has charged me to continue engaging with USJC activities regardless of geographic location.
Almost a year later, I find myself in a different chapter in my life. I've relocated from Chicago to Tokyo to take on a job at a new company, and have made the effort to connect with new networks both within and outside my line of work.
To be frank, my transition to Tokyo has not been the smoothest. Apart from being separated from my family and friends back home in the States, the nature of Tokyo's corporate life can be at times stressful and isolating. However, the small but tight-knit ELP and USJC communities in Tokyo have been extremely gracious in welcoming me here, and the activities that my ELP family back in the States are engaging in motivate me to do my part as a member of this group.

Thank you to Irene Hirano Inouye, Kaz Maniwa, Allison Murata and the generous ELP sponsors for giving us a platform to enact change. Thank you to the Chicago regional members for helping me find a home within the USJC community, and the Tokyo regional members for welcoming me with open arms. Last but not least, thank you to the 2016 ELP class for helping me find a new home. Although we may be separated geographically, I find comfort in knowing that our friendship and connections will be something I'll cherish for a lifetime.
Announcements
2017 Annual Conference: New Keynote Speaker!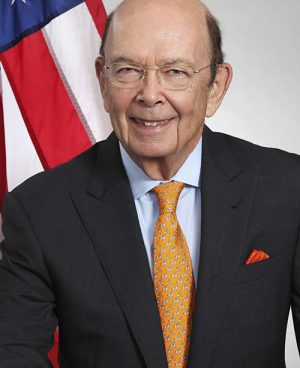 Wilbur L. Ross, Jr.
U.S. Secretary of
Commerce
Wilbur Ross was sworn in by Vice President Mike Pence as the 39th Secretary of Commerce on February 28, 2017. He is the principal voice of business in the Trump Administration, ensuring U.S. entrepreneurs and businesses have the tools they need to create jobs and economic opportunity. He previously served as privatization advisor to New York City Mayor Rudy Giuliani and was appointed by President Bill Clinton to the board of the U.S.-Russia Investment Fund. In November 2014, the Emperor of Japan awarded him The Order of the Rising Sun, Gold and Silver Star. Secretary Ross recently served as Chairman of the Japan Society. He is a graduate of Yale University and of Harvard Business School (with distinction).
Have you registered for the 2017 USJC Annual Conference in Washington, DC? We now have a promotional video showcasing past conferences, highlighting a few of this year's speakers and featuring Washington, DC sites! Click here or on the image below for a sneak peek of what's in store for this year's conference! Be sure to register now before rates go up on October 16 by visiting the USJC Annual Conference registration site in English or Japanese.
U.S.-Japan Council 2017 Annual Conference
Unity in Diversity: Shaping the Future Together
JW Marriott Washington, DC
November 11-14
Each year, USJC's Annual Conference is attended by distinguished U.S. and Japanese leaders from all sectors, including business, government and civil society. This year's conference will focus on developments under the new U.S. presidential administration and on Capitol Hill. Attendees will exchange views on how to get work done to strengthen the U.S.-Japan relationship. We expect the conference to draw over 700 leaders from throughout the United States and Japan.
Other Keynote and Plenary Speakers include: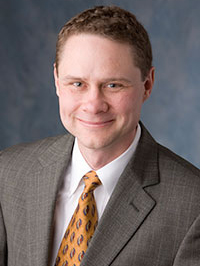 Wes Bush
Chairman,
CEO and
President,
Northrop
Grumman
Corporation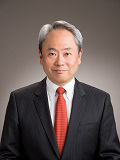 Kazuhiko Toyama
CEO &
Representative
Director,
Industrial
Growth
Platform, Inc.
Nobuchika Mori
CEO &
Representative
Director,
Industrial
Growth
Platform, Inc.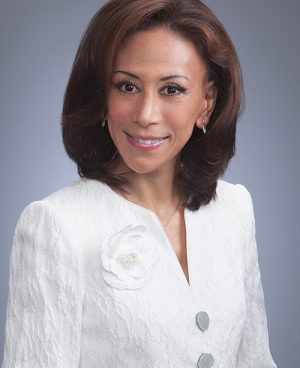 Haruno Yoshida
President &
Representative
Director,
BT Japan
Corporation;
Vice
Chair,
Board of
Councilors,
Keidanren
Other speakers include:
Mark Calabria, Chief Economist, Office of the Vice President
Michael Green, Japan Chair & Senior Vice President for Asia, Center for Strategic and International Studies
Emiko Higashi, Managing Director, Tomon Partners
Tamotsu Hiiro, President, Johnson & Johnson Medical Japan
Irene Kawanabe, Director, National Conference on State Legislatures
Izumi Kobayashi, Director, ANA Holdings
Sachiko Kuno, Founder & Chair, Halcyon
Sarah LaFleur, CEO, MM.LaFleur
Kathy Matsui, Vice Chair, Goldman Sachs Japan Co., Ltd.
Keiko Orrall, State Representative, Massachusetts State Legislature
Gill Pratt, CEO, Toyota Research Institute
John V. Roos, Partner, Geodesic Capital
Tim Rowe, Founder & CEO, Cambridge Innovation Center
J. Thomas Schieffer, Ambassador, CEO, Envoy International
Paul Yonamine, Chairman, GCA Corporation
Topics will include:
Answering the Call to Public Service
Women's Leadership & Success on Corporate Boards
Corporate Japan & the World Economy
Workforce Readiness
Policy Experts Forum on U.S.-Japan Current Affairs
Regional Relations Beyond Washington & Tokyo
Innovation Hubs: Kendall Square, Silicon Valley & Tokyo
Developing Leaders for Tomorrow's Challenges
If you are interested in becoming a sponsor, please click here for more information on sponsorship benefits.
Upcoming Events
IlluminAsia: A Festival of Asian Art, Food, and Cultures
When: October 14 and 15
Where: Smithsonian's Freer and Sackler Galleries
To celebrate the grand reopening of the Smithsonian's Freer and Sackler Galleries, the museum will host a festival of Asian art, food and cultures on October 14 and 15. Free and open to the public, the IlluminAsia festival will transform the museums' grounds with an Asian food market, interactive cooking and art demonstrations, live music by members of the Silkroad Ensemble, and creations by local and international artists.

Please visit the event page for more information.
Women and Social Entrepreneurship with JWLI Fellows

When: November 2 from 5:15pm to 6:15pm
Where: Cambridge Innovation Center

Fellows of the Fish Family Foundation's Japanese Women's Leadership Initiative (JWLI) will provide first-hand insight into the social issues Japan currently faces, as well as the ways in which their organizations will help tackle these challenges. JWLI empowers Japanese women to become leaders and make positive social change in Japan, by providing a month long, hands-on leadership development program, which takes place in Boston. This year's fellows have backgrounds in a variety of fields, ranging from end-of-life care to refugee and immigrant empowerment, and will be sharing "action plans" that they will implement when they return to Japan.
This event is part of Japan Innovation Night, a Japan-themed night generously hosted by the Venture Café Foundation and the Cambridge Innovation Center, in partnership with the U.S.-Japan Council and the Japanese Women's Leadership Initiative.
Please see the event page or the flier for more information.
George Takei's Allegiance on the Big Screen in Tokyo
When: November 10-12, 2017
Where: Yebisu Garden Cinemas and United Cinema Aqua City Odaiba
Broadway musical Allegiance, created by Member of the USJC Board of Councilors George Takei, will be shown at select theaters in Tokyo on November 10, 11 and 12. The film will include an introduction from Mr. Takei and Allegiance producer Lorenzo Thione, as well as behind-the-scenes footage and taped interviews with the cast and creators.
Allegiance is a musical inspired by Mr. Takei's own experience, and tells the story of a family upended by the incarceration of Japanese Americans during WWII. Tickets can be purchased here (available in Japanese only) or by contacting Theater Live Japan at [email protected] in English or Japanese.
This event is supported by the U.S. Embassy Tokyo and USJC. Please click here or on the image above to view the event flier.
Special Luncheon and Keynote Speech by Ambassador Masaharu Kohno
When: November 16, 2017 from 11:30am to 2:30pm
Where: DoubleTree by Hilton Los Angeles Downtown

The Japan America Society of Southern California, USJC and partnering organizations present a Special Luncheon and Keynote Speech by Ambassador Masaharu Kohno, Special Representative of the Government of Japan for the Middle East and Europe, and Special Envoy of the Government of Japan for the Middle East Peace. He is also a member of the USJC Board of Councilors and Senior Advisor to the TOMODACHI Initiative.
Ambassador Masaharu "Masa" Kohno will make his first public appearance in Southern California since completing his posting as Consul General of Japan in Los Angeles in 2003. He will discuss his current work in Tokyo, as well as U.S.-Japan cooperation in international affairs.
Admission is $75 per guest and $750 for a table of 10 (preferred seating). For more information and to register, please see the Japan America Society of Southern California webpage here.
Then They Came for Me: Incarceration of Japanese Americans during WWII and the Demise of Civil Liberties
When: Ongoing through November 19, 2017
Where: Alphawood Gallery in Chicago, IL
The Alphawood Gallery, in partnership with the Japanese American Service Committee (JASC) presents an exhibition in Chicago about the incarceration of Japanese Americans during World War II and postwar resettlement. This is the largest such exhibition to ever open in the Midwest Region. During this 75th anniversary year of Executive Order 9066, this exhibit looks back at these events to learn lessons for our present and future in the face of new challenges created in today's society.

Click here for more information.
Righting a Wrong: Japanese Americans and World War II
When: Ongoing through February 19, 2018
Where: National Museum of American History

In February, the National Museum of American History opened a year-long exhibit to mark 75 years since Executive Order 9066 authorized the internment of Japanese Americans during World War II. On display are artifacts, photographs and stories collected from Japanese American families. There will also be public programming throughout the year related to this exhibit.
For more information on the exhibit please visit the official website.
Japan-Texas Economic Summit
When: May 7-9, 2018
Where: Marriott Marquis Houston
USJC is pleased to announce the Japan-Texas Economic Summit, to be held in Houston, Texas May 7 – 9, 2018. Following the highly successful Japan-Hawaii Economic Summit in 2017, the Japan-Texas Economic Summit will bring together business leaders, investors, state and local officials, and economic development organizations from across the Lone Star State. Texas is a leading destination for foreign direct investment from Japan, and we will welcome government and business representatives from the Government of Japan and prefectures throughout the country to explore further opportunities to strengthen the relationship between Japan and the state of Texas.
Save the date on your calendar to join us for what will be a momentous step forward in the Japan-Texas economic partnership!
Registration will open in November 2017. Please see the save the date and the event page for more details.
Opportunities
TOMODACHI Marketing & Communications Manager (Tokyo)
The Marketing & Communications Manager is responsible for developing and implementing a comprehensive strategic communications program to develop the profile and brand of the TOMODACHI Initiative among a diverse audience and stakeholders, including senior corporate executives, government leaders, program participants, donors, press and the general public. The Marketing & Communications Manager will work closely with teams within the TOMODACHI Initiative in the implementation of this mission, as well as with the U.S. Embassy in Tokyo.
Click here for more information about the position.
Intern (Washington, DC)
The intern would provide support for programs, communications and development on a part-time or full-time basis leading up to the 2017 USJC Annual Conference. This is an excellent internship for those hoping to gain experience in the programmatic, digital and strategic marketing and/or nonprofit development fields. USJC's internship program offers outstanding opportunities for college students, graduate students, and graduates who are interested in U.S.-Japan relations.

Click here for more information about the position.
Volunteers for the 2017 USJC Annual Conference

USJC is seeking volunteers to help with the 2017 USJC Annual Conference, to be held in Washington, DC from November 11 to 14. We are looking for high school, college and/or young professionals to help with preparations and assist with staffing various elements of the conference. Volunteers may have an opportunity to sit in on a session when their work is complete. If you are interested or know of someone who may be interested, please see the volunteer notice for reference and send the completed questionnaire to [email protected].